Barrio Opens in Haverhill MA's Downtown Harbor Place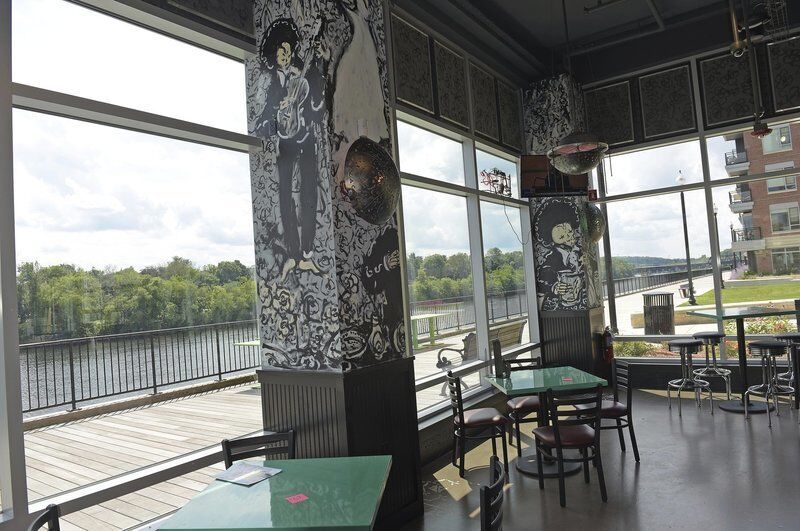 Restaurant Overlooking River Opens at Haverhill's Downtown Harbor PlaceBy Mike LaBella
It has mesmerizing wall-to-wall murals, hand-made recycled metal sculptures and a menu packed with offerings that are unique in Haverhill.
Barrio Tacos is not your ordinary taqueria — that's Spanish for a restaurant that features tacos.
And its location is anything but ordinary — along the boardwalk overlooking the Merrimack River.
The long-anticipated first restaurant in the Harbor Place complex at the eastern entrance to downtown, Barrio Tacos was set to open Tuesday with a ribbon-cutting ceremony at 4 p.m. The doors were scheduled to open to the public two hours later.
"We feel they are going to activate this plaza," said Sally O'Rorke, a member of the Greater Haverhill Foundation business group that partnered with the Archdiocese of Boston's nonprofit Planning Office for Urban Affairs to create Harbor Place. "We have a letter of intent for another space in the plaza, and we're working on two other concepts that are unique to the Merrimack Valley.
"Everybody keeps saying, 'It's taken you a long time (to find a restaurant to open at Harbor Place)' and my answer is we only have one bite at this apple, so let's get it right," she said, adding she expects Barrio Tacos to draw customers from across the Merrimack Valley.
Harbor Place overlooks the river in the spot where the old Woolworth building sat empty and decaying for decades. Harbor Place has a mix of commercial and residential units, including a UMass Lowell satellite campus.
Indoor seating at Barrio Tacos is currently at half capacity due to COVID-19, while ample outdoor seating stretches from the restaurant's patio to the boardwalk overlooking the river. All seating is arranged in a way to ensure social distancing, while other health precautions are in place.
Read Full Story at The Eagle Tribune